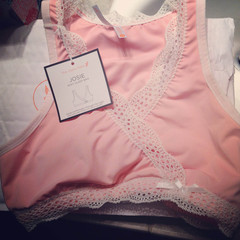 Have you SEEN the amazing looking nursing and pumping bras by The Dairy Fairy?

We love anything that makes us nursing moms feel good - let's face it, we're tired and working hard, whether at home or at the office. We love our babies, but we tend to neglect ourselves at times.
Treating ourselves well is important and something small like wearing a beautiful but functional bra can really make a difference in your day! And trust me when I say, THESE BRAS WORK AS HARD AS YOU DO and look great doing it!
When we saw the beautiful and comfortable-looking nursing and pumping bras created by The Dairy Fairy it was too good to be true! That's why we are SO EXCITED to team up with The Dairy Fairy to provide a great "Gift with Purchase" offer this week.
Buy yourself that bra you've been wanting and receive a mini Milk It Kit including our newly redesigned privacy door sign, 16 breast Milk Labels and 3 great Milk It reminder stickers. Mamas, don't forget the MILK, but also ... don't forget the Mommy!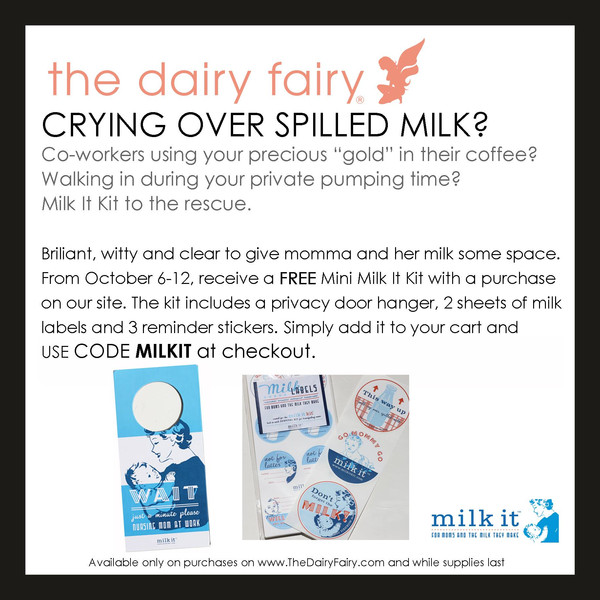 milk it, LLC creates Milk It Kit™ - the Back to Work Survival Kit for Breastfeeding Moms. Purchase the Milk It Kit™ and refill milk labels at www.milkitkit.com. Milk It™ and Milk It Kit™ are trademarks of milk it, LLC © 2012. All Rights Reserved.